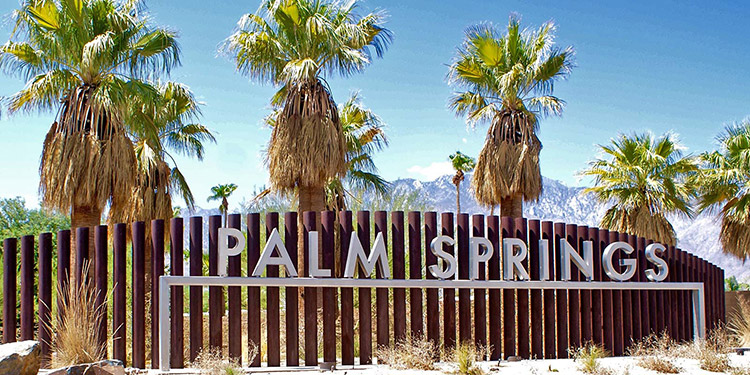 An average of 330 days of sunshine per year, temperatures in the seventies and eighties during the winter. There are some 120 golf courses, 600 tennis courts and some 30.000 swimming pools for 46.000 full time residents.
Hollywood has made Palm Springs famous already back in the 20ies. In those old days, when morals in America were strict, morals in Palm Springs were rather loose. Here actors could live their love affairs out of sight of the press, but where close enough to Los Angeles to meet the two-hour-back-to-the set-rule imposed by the then almighty studios.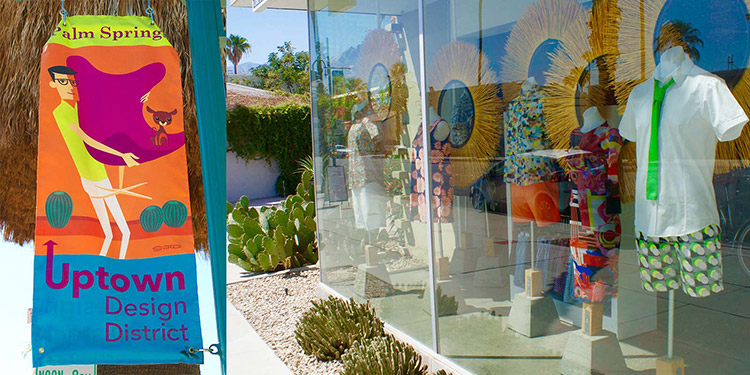 The 50ies and 60ies were maybe the most glorious period in Palm Springs history.  Wikipedia offers a several pages long list of famous residents from this era: Frank Sinatra, Dean Martin, Bob Hope, Sonny Bono, Liberace, Elisabeth Taylor – virtually everybody in Hollywood spent their weekends in the desert. And the younger Hollywood crowd continues this game: Leonardo DiCaprio just bought a home.
But Palm Spring is larger than Hollywood. After World War 2 the city became the epicenter of modernist architecture in the US.  Richard Neutra, John Lautner, Donald Wexler, Albert Frey built residences in Palm Springs. Julius Shulman's photographs made these buildings - and the Martini slurping lifestyle they were conceived for - world famous. Then of course, Hollywood hit again and put Palm Springs into the pictures: J Lautner's Elrod house stars along with Sean Connery in the James-Bond-movie "Diamonds are forever".
On a smaller artistic scale the brothers George and Robert Alexander developed entire areas with then cheap houses, that came with now iconic butterfly roofs, clerestory windows and precast concrete building blocks. Twice a year Modernism week celebrates Palm Springs architecture.
While the other desert cities tend to be socially more uniform, Palm Springs has always drawn a more eclectic crowd:  an international Jet Set, golfers and tennis players, sun seeking snow birds, artists, architecture buffs, show business retirees and an important LGBT community.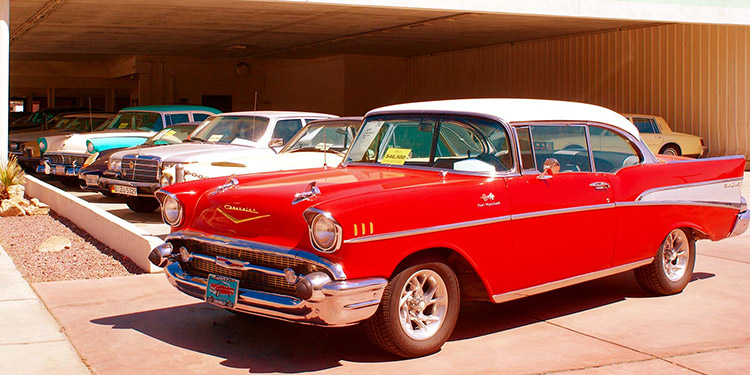 Traditionally Palm Springs has been a winter destination. There is a six month season with a social calendar filled with charities, tennis and golf tournaments, classic car auctions, pool parties, film festivals and of course Coachella. But off-season life doesn't stop. Even when from July to September temperatures climb frequently above 100 degrees tourists keep coming in, restaurants stay packed.  Stay cool is the most frequently pronounced sentence.  A refreshing pool certainly helps.